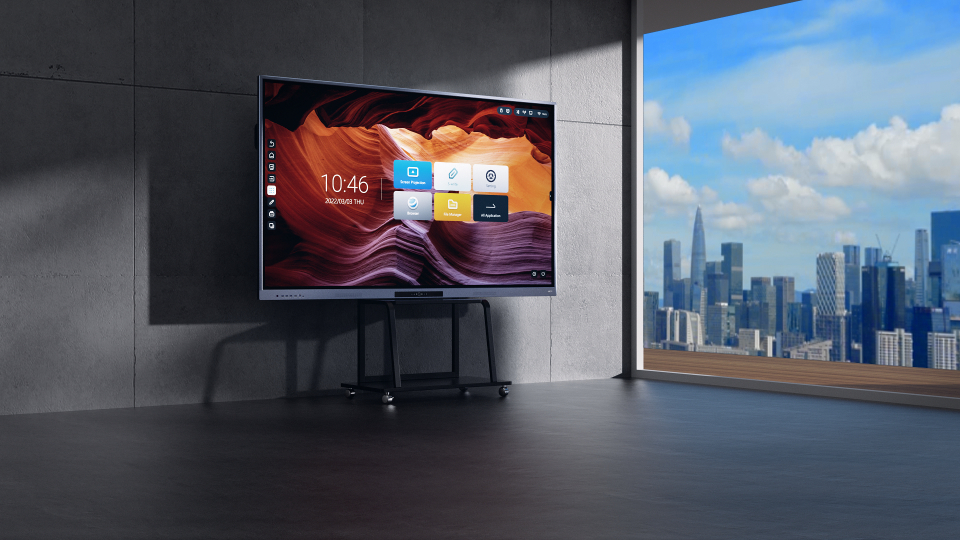 interactive displays for exhibitions
Interactive Displays for Exhibitions
Are you looking to make a lasting impression at your next exhibition? Our interactive displays for exhibitions are the perfect solution to captivate your audience and showcase your products or services in an engaging way. With cutting-edge technology and a user-friendly interface, these displays will take your exhibition booth to the next level.
Enhanced Engagement and Interactivity
Our interactive displays bring a new level of engagement to your exhibition booth. With touchscreens and interactive features, visitors can explore your offerings in a hands-on way. Whether it's swiping through product images, watching videos, or interacting with virtual reality experiences, our displays provide a captivating experience that will leave a lasting impression on your audience.
Seamless Integration and Customization
Our interactive displays are designed to seamlessly integrate into any exhibition booth. With sleek and modern designs, they will enhance the aesthetics of your space and draw attention from passersby. Furthermore, our displays can be fully customized to match your brand's identity and showcase your products or services in the best possible way.
Real-Time Data and Analytics
One of the key advantages of our interactive displays is the ability to gather real-time data and analytics. By tracking visitor interactions and preferences, you can gain valuable insights into your target audience and adjust your marketing strategies accordingly. This data-driven approach allows you to make informed decisions and optimize your exhibition experience.
Multi-Touch Technology
Our interactive displays feature multi-touch technology, allowing multiple users to interact with the display simultaneously. This is particularly useful in busy exhibition environments where multiple visitors may be interested in your offerings at the same time. With multi-touch capabilities, you can accommodate more visitors and ensure that everyone has a chance to engage with your content.
Easy Content Management System
Updating and managing content on our interactive displays is a breeze with our user-friendly content management system. You can easily upload images, videos, and other media to showcase your products or services. Additionally, our system allows you to schedule content changes, ensuring that your displays are always up to date and relevant.
Interactive Product Catalogs
With our interactive displays, you can say goodbye to traditional paper catalogs. Our displays allow you to showcase your product catalog in a digital and interactive format. Visitors can easily browse through your offerings, view detailed product information, and even make purchases directly from the display. This not only saves printing costs but also provides a more immersive and convenient shopping experience.
Gamification and Contests
Add an element of fun and excitement to your exhibition booth with gamification and contests on our interactive displays. Engage visitors with interactive games, quizzes, or challenges related to your products or services. By offering prizes or discounts for winners, you can attract more visitors to your booth and create a memorable experience that will keep them coming back for more.
Virtual Reality Experiences
Transport your audience to a different world with virtual reality experiences on our interactive displays. Whether it's a virtual tour of your facility, a 360-degree product demonstration, or an immersive brand storytelling experience, virtual reality can leave a lasting impression on your visitors. With our interactive displays, you can easily showcase these experiences and create a buzz around your brand.
Enhanced Brand Awareness
By incorporating interactive displays into your exhibition booth, you can significantly enhance brand awareness. The captivating and immersive nature of our displays will draw attention from attendees and leave a lasting impression of your brand. Additionally, the interactive features allow visitors to actively engage with your brand, resulting in a higher likelihood of brand recall and recognition.
interactive displays for exhibitions, interactive displays, exhibition displays, interactive technology, engagement, customization, real-time data, analytics, multi-touch technology, content management system, digital catalogs, gamification, contests, virtual reality experiences, brand awareness
Interactive Displays for Exhibitions - Enhance Engagement and Brand Awareness
Our interactive displays for exhibitions bring enhanced engagement, customization, and real-time data to your booth. With multi-touch technology, easy content management, and virtual reality experiences, these displays will leave a lasting impression and enhance brand awareness.