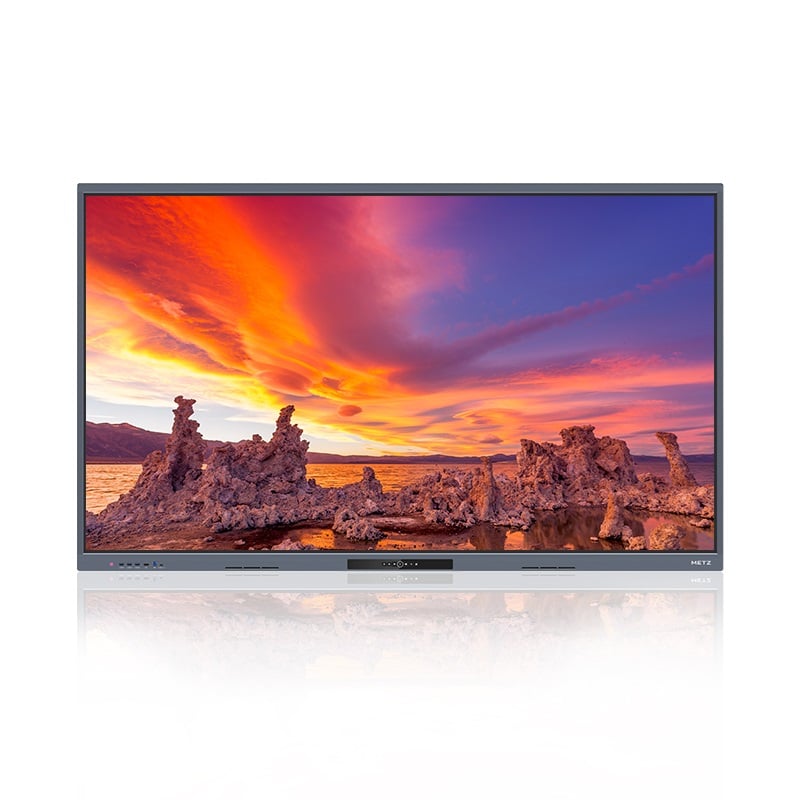 Highly Immersive Teaching & Learning Experience
Writing smoothly on the whiteboard enhances participation and makes teaching more engaging. Students engage consistently and immediately with interactive functions such as on-site annotation, one-click sharing, and flexible touchscreen in an affordable and efficient manner.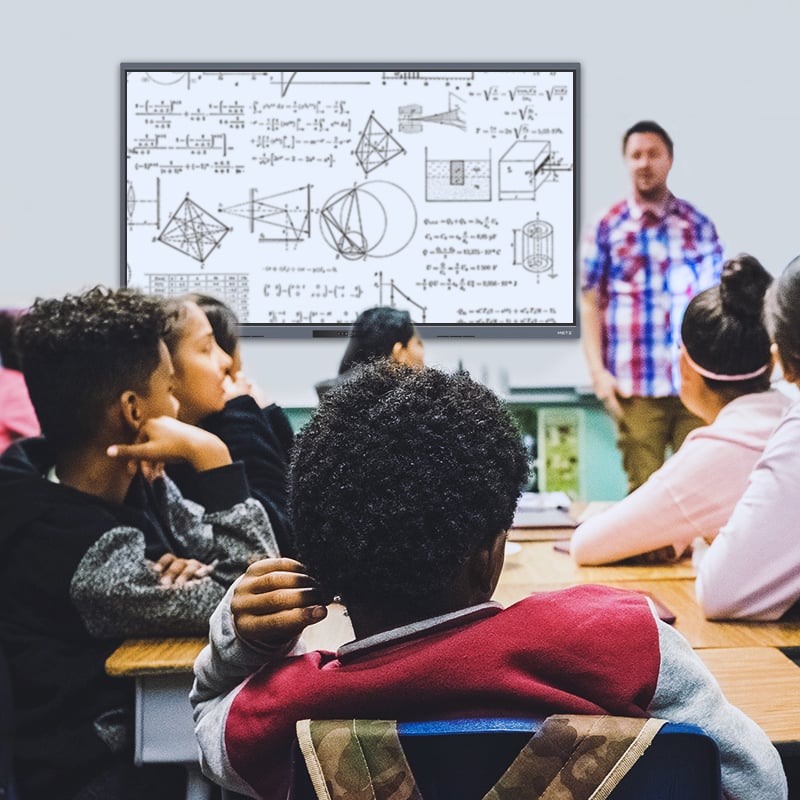 Collaborative Learning Enhancement
With an interactive touchscreen, instructors can embrace the most favored teaching approaches that students love to learn with, and they can facilitate teamwork, collaboration, and problem-solving in groups.
Ready-To-Go Class & Convenient Operation
It is easy to connect to METZ Display from anywhere and at any time, just take a pen and begin any lesson in seconds. METZ supports remote learning by allowing students to collaborate in real-time from their homes, schools, or anywhere else.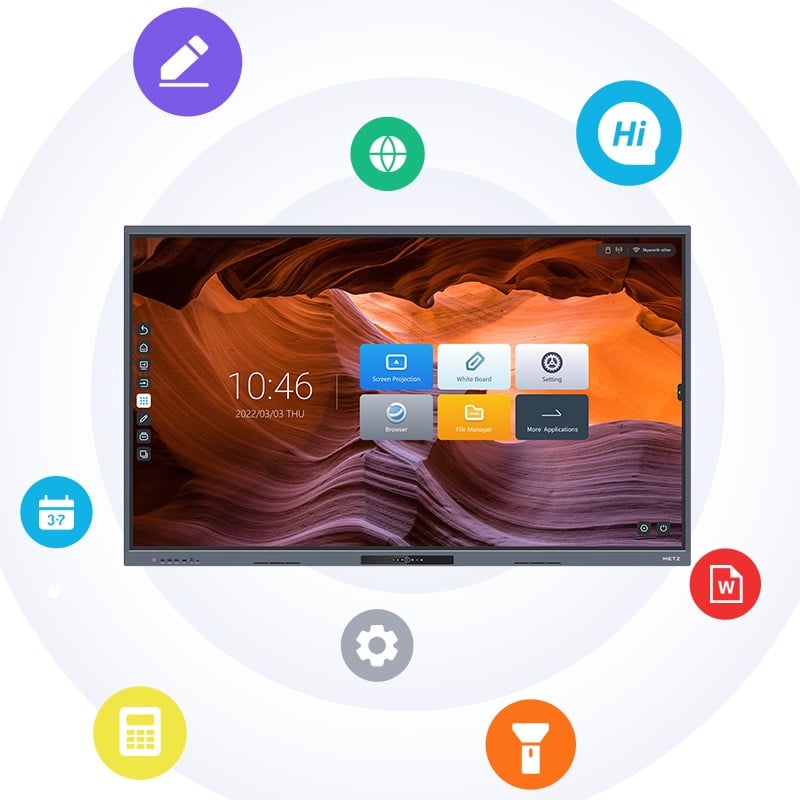 Interactive Teaching Software
Multiple built-in teaching tools like lesson materials and online games facilitate class efficiency. Intuitive user-friendly software works in harmony with the way you educate and greatly engages students.
Connect with Us
Please feel free to leave your message below if you are interested in METZ Display.