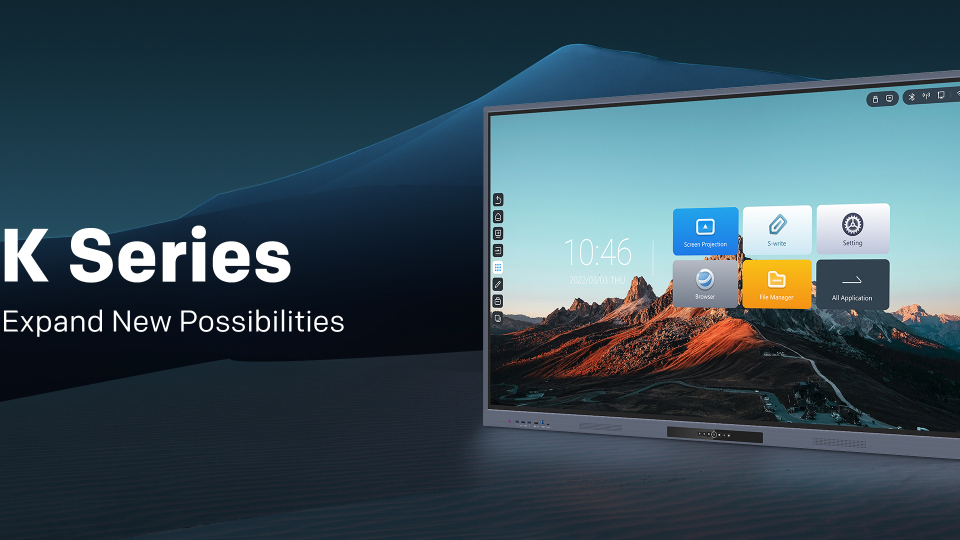 smart e70 interactive display
The Smart E70 Interactive Display is a revolutionary product that combines cutting-edge technology with user-friendly features to create an immersive and interactive experience. With its sleek design and high-resolution display, this interactive display is perfect for use in classrooms, boardrooms, and other professional settings.
Crystal-Clear Display
The Smart E70 Interactive Display boasts a crystal-clear 4K Ultra HD display, providing stunning visuals and vibrant colors. Whether you're viewing detailed images or watching videos, every detail will be brought to life on this display.
Responsive Touchscreen
The responsive touchscreen of the Smart E70 Interactive Display allows for effortless navigation and interaction. With multi-touch capability, multiple users can collaborate simultaneously, making it ideal for group activities and presentations.
Intuitive User Interface
The intuitive user interface of the Smart E70 Interactive Display makes it easy to use for both beginners and experts. With a familiar layout and simple navigation, anyone can quickly learn how to utilize its features and maximize their productivity.
Advanced Connectivity Options
The Smart E70 Interactive Display offers a wide range of connectivity options, including HDMI, USB, and wireless capabilities. This allows you to easily connect your devices and share content with ease, making collaboration seamless and efficient.
Built-in Android System
The built-in Android system on the Smart E70 Interactive Display provides access to a variety of apps and resources, allowing you to customize your experience and access the tools you need. From educational apps to productivity tools, the possibilities are endless.
Interactive Whiteboard
The Smart E70 Interactive Display features an interactive whiteboard function, allowing you to write, draw, and annotate directly on the screen. This makes it perfect for brainstorming sessions, teaching, or simply jotting down ideas.
Wireless Screen Sharing
With the Smart E70 Interactive Display, you can easily share your screen wirelessly with just a few taps. This feature eliminates the need for cables and allows for seamless collaboration, making it ideal for team meetings and presentations.
Powerful Performance
Equipped with a powerful processor and ample RAM, the Smart E70 Interactive Display delivers smooth and lag-free performance. Whether you're multitasking or running resource-intensive applications, this display can handle it all with ease.
Enhanced Collaboration
The Smart E70 Interactive Display promotes enhanced collaboration with its split-screen functionality. You can view multiple windows side by side, making it easy to compare information and work on multiple tasks simultaneously.